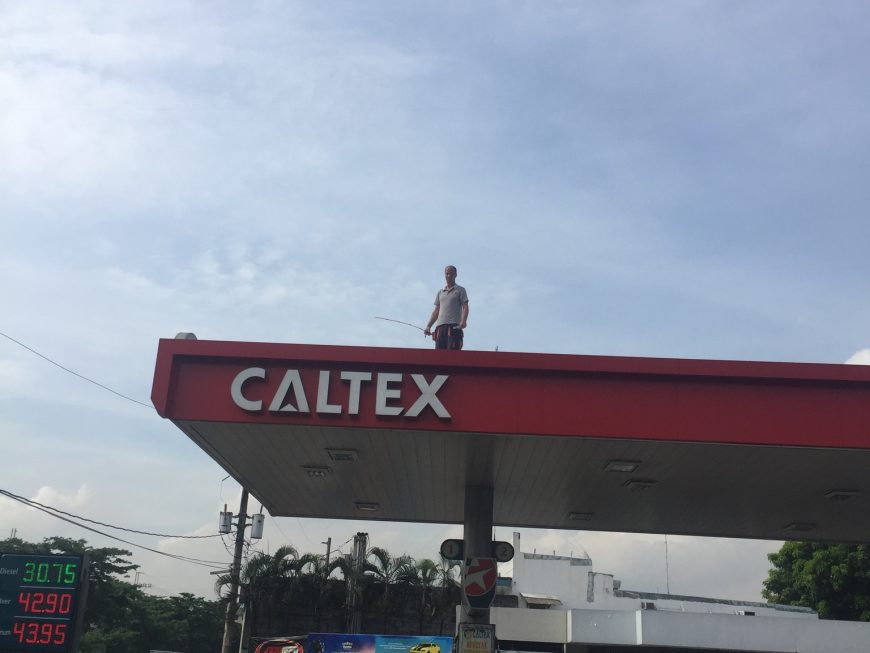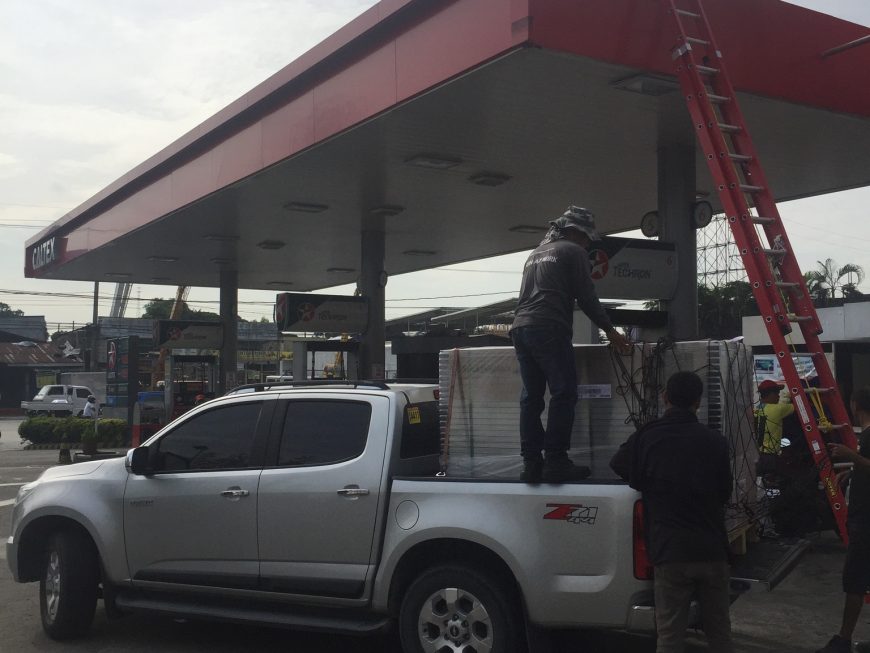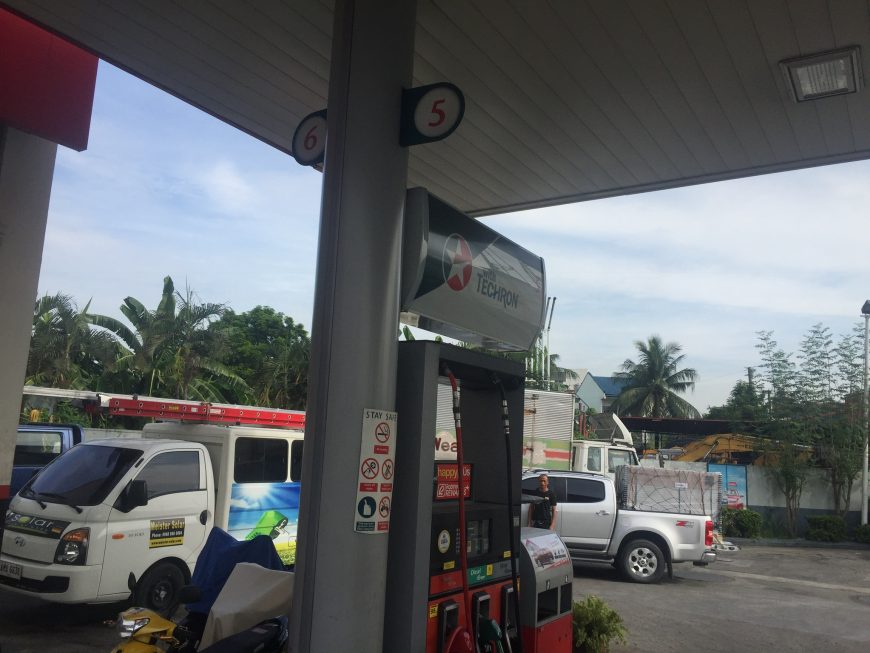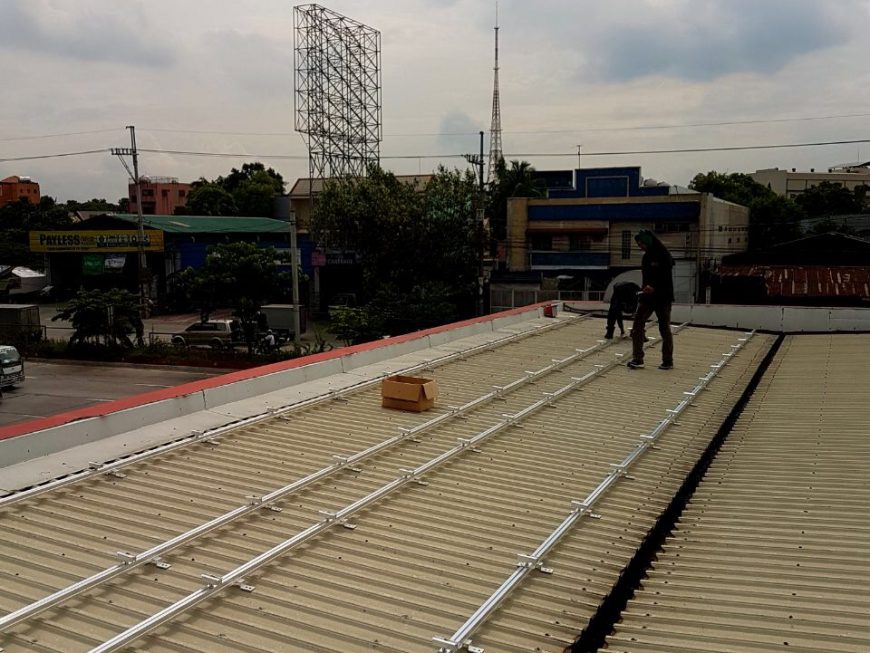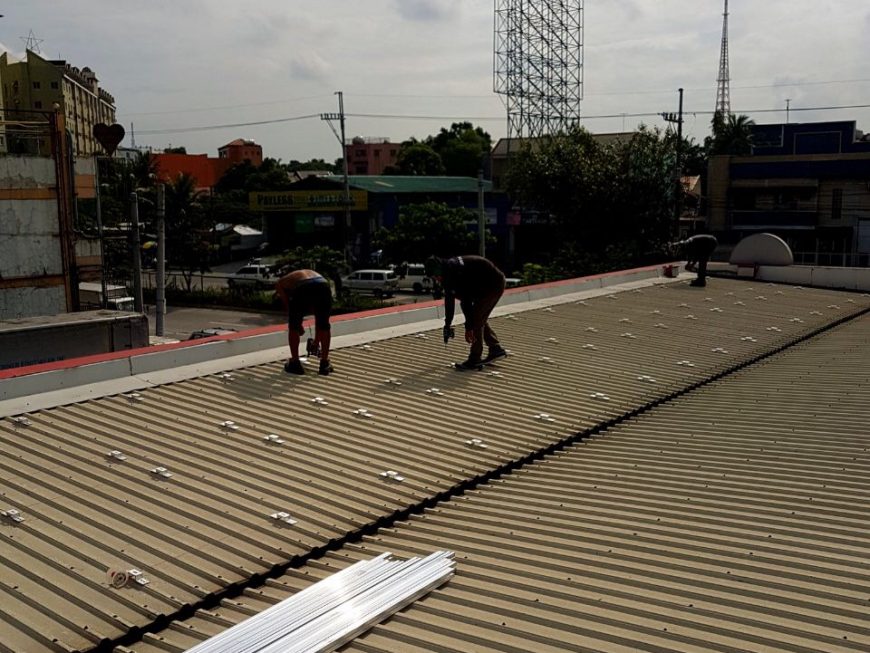 "Meister Solar and Caltex"
Today we mark the start of the installation for the Solar Power System of Caltex Gasoline Station in Mindanao Avenue.
Why not? They may have plenty of fuel supply to power the station but still Solar Energy is Free, Reliable and renewable.
For a gasoline station with a service center, offices and shops that operates day time 7 days a week Solar Energy is practical and cost effective.

Caltex opted to start with 7.95KWP as their pilot system, it includes the following components;
30units Solar PV Panel 265wp Made in Germany with 10yrs product warranty and 25yrs performance warranty
1unit SMA Sunny Mini Central 7000HV Inverter Made in Germany with 5yrs product warranty with an option to buy extended warranty every 5 years up to 20 years.
Complete Schletter Mounting System Made in Germany with 2 years workmanship.
Such an achievement indeed for Meister Solar to be one with the Leading Fuel provider in the Philippines and share same advocacy to save energy and save the environment by using Solar.
Next Caltex Station coming soon!!!!!
#reliablerenewableenergy
#caltexgasolinesatitonphils
#solarsystemsmadeingermany