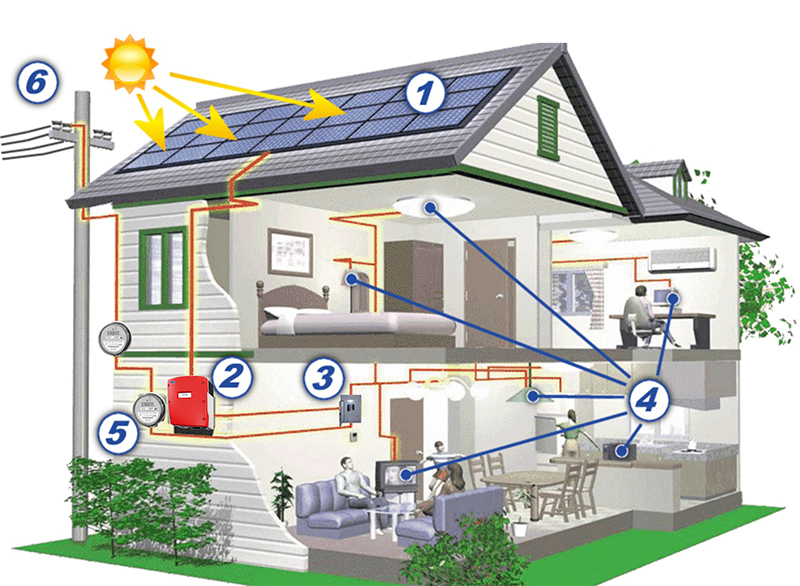 Solar Panels
produce direct current
Inverters
convert direct current into alternating current
Disconnector / Control Panel
contact point for alternating current
Appliances
are powered by you photovoltaic system

Net Metering
electric meter
Building Connection
to your provider
Save on Energy Costs with Net Metering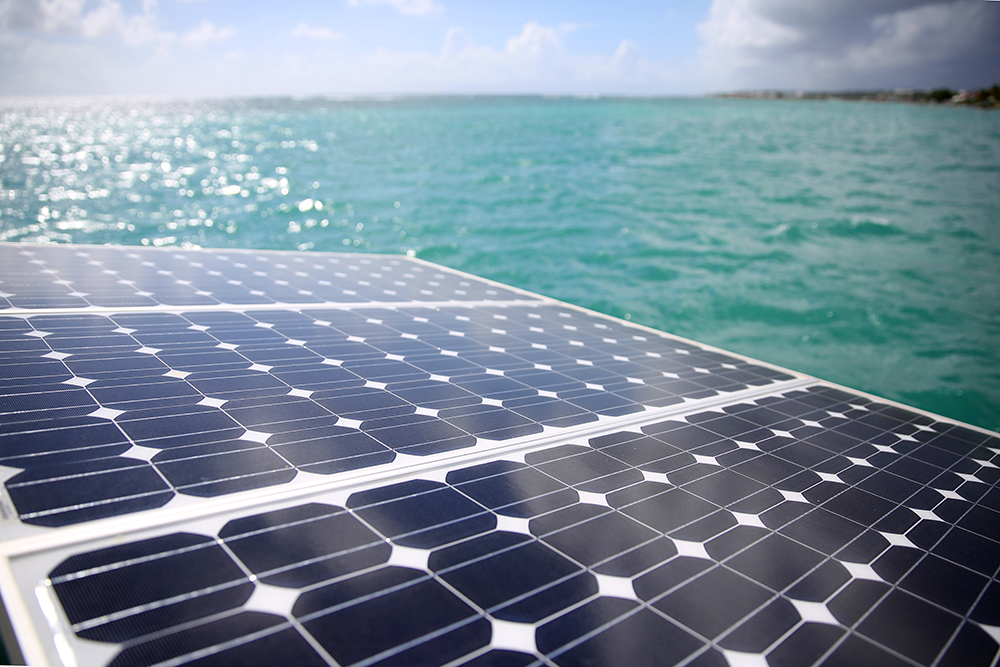 Power Consumption = Power Production
Net metering is a model for energy policy as regards remuneration for electricity. Using a double-rate meter, owners of photovoltaic systems can feed their electricity into the power grid, thereby offsetting their own power consumption. In other words, power production can compensate for power consumption.
Use Solar Energy at Any Time
This power compensation model ensures that solar energy is available around the clock, even when it is not being produced. If the household generates more than it consumes itself, the power surplus is fed into the system of the power distribution company (distribution utility [DU]) e.g., Manila Electric Company (MERALCO), and can even be carried over to the next billing period. So with net metering, the amount paid for electricity taken from the public grid can be reduced in proportion to the amount of electricity fed into the grid.
Cutting Costs
With the current state of technology, the cost of power generation via photovoltaic systems is usually already much lower than the typical household electric bill. Low investment costs, high annual efficiency and low maintenance costs, in combination with the potential for offsetting power consumption with power production, all add up to make a photovoltaic system an even more economical option.
A sample calculation illustrates this economic efficiency:
A consumer using net metering with a 2-kW rooftop photovoltaic system would save 2,244.36 PHP monthly. Auto-consumption allows the owner of a photovoltaic system to save 1,737.93 PHP in energy costs; in addition to that, he earns a credit of 506.43 PHP by feeding his surplus into the grid.
Energy Policies in the Philippines
Energy policy compensation projects of this kind are already being implemented successfully in many countries such as Denmark, Belgium, USA, Australia, Brazil, Canada and South Africa. The necessity of expanding the power supply has also been recognized in the Philippines with the Philippines Renewable Act of 2008 and the introduction of the net metering model.
Meister Solar – Your Solar Specialist for Net Metering
Meister Solar offers you outstanding specialist knowledge, high quality, friendly service and an excellent price-performance ratio. Responsibility and sustainability are the focus of Meister Solar's activities; our aim is to work with our clients to stop climate change and protect the environment.
As specialists for all issues related to solar technology, we are pleased to offer on-site assistance and advice. Please feel free to contact us. We will gladly help you profit from power compensation through Net Metering.