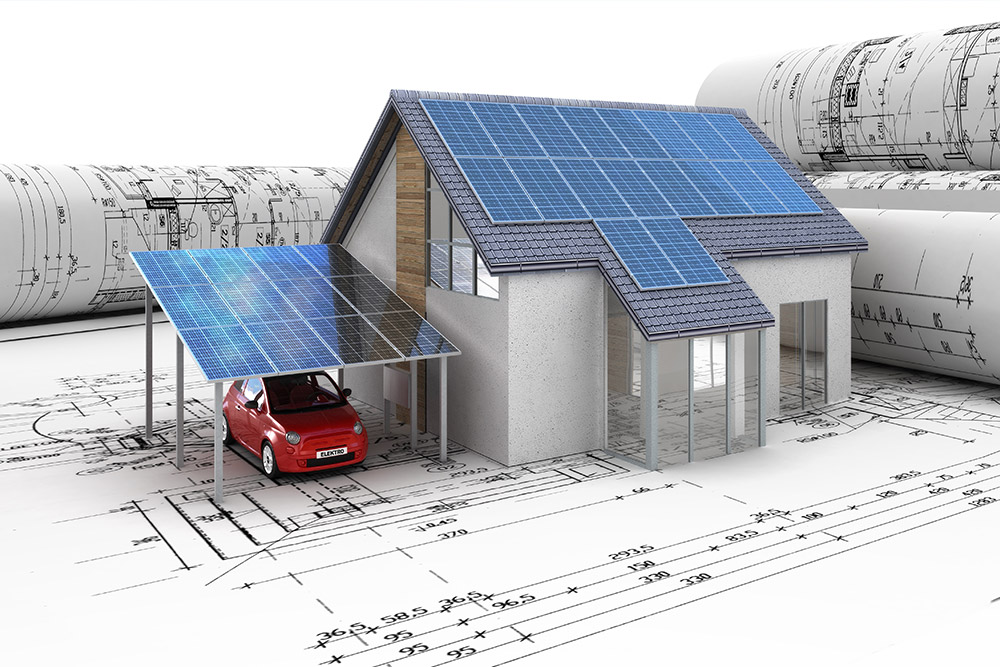 The Solar Carport: The Perfect Symbiosis of Parking and Photovoltaic Systems
Parking and storage facilities with integrated photovoltaic systems are currently in vogue. Protect your vehicle, whether it's a car, motorcycle or bicycle, from the weather and generate your own power with an integrated photovoltaic system. Take advantage of twice as much energy! In addition to the roof of your house, a carport provides another surface for solar modules.
The Solar Carport: Your Investment in the Future
A solar carport not only creates space for your vehicle quickly and easily, but also extends the limited capacity of your attic and basement for storing all sorts of everyday items such as lawn mowers or sports equipment. Now, with little effort, you can combine this useful storage space with a photovoltaic system. Both in terms of private usage and government incentives, your contribution to environmental protection with solar power quickly becomes economically interesting for you as well. Complete packages and individual solutions allow you to have full planning security.
The Solar Carport: All a Matter of Design
Just as with rooftop photovoltaic systems, there are also a few basic rules to follow for solar carports. The aim is always optimal use of the intended surface. It is therefore advisable to orient the carport toward the windward side to avoid the unhindered ingress of wind and rain. Accordingly, costs can even be cut with carport walls, for example by integrating a house wall. But not to worry, we at Meister Solar will be happy to help you with all your questions related to the optimal use of space, construction and the selection of components. We also offer complete packages for your solar carport.
Meister Solar – The Full-Service Provider for Your Solar Carport
As a professional solar technology company, we are specialists in solar energy systems of every kind and offer you friendly and reliable service and an excellent value for your money. All Meister Solar sheltered parking facilities with integrated solar photovoltaic systems feature the optimal use of space and the largest possible roofs for generating electricity, as well as durability and corrosion resistance. We bring all our professional expertise into the design and manufacture of your custom-made solar carport. From the time you put in your construction request, through the planning application, to assembly and installation, we are your one-stop solution partner.