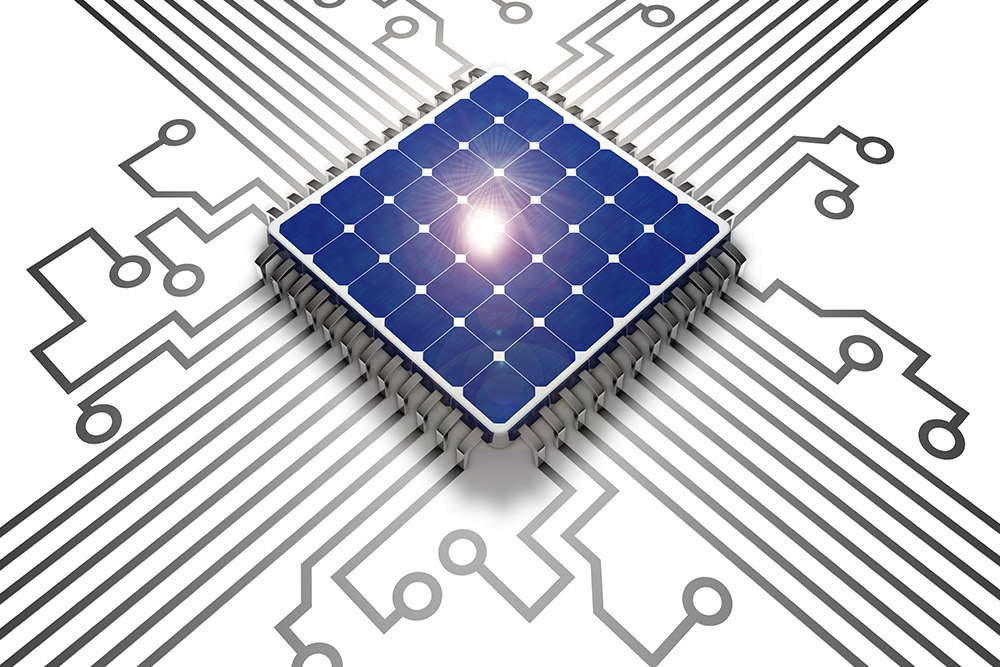 Photovoltaic Systems and their Components
A photovoltaic system consists of many different components which make up the solar generator in its entirety. In order to obtain optimal results and the highest possible yields from the photovoltaic system, the individual modules must be perfectly coordinated.
The most important components of a photovoltaic system are the solar modules, the solar generator, the inverter, cabling and a meter.
The solar modules are interconnected with the solar generator in strings and then connected to the inverter which converts the resulting direct current into alternating current. Only special solar cables are suitable for wiring; the correct cross section and the ideal length should be observed in respect thereof, as the cables connect the strings to the inverter and ultimately, to the feed point.
Supplementary Components of a Photovoltaic System
In addition to the basic photovoltaic system components mentioned in the previous section, supplementary components which protect or facilitate the operation of your system are also useful. Meister Solar would be happy to advise you on all components of a photovoltaic system.
Remote Operation & Data Logger
Remote operation is not only useful, but also compulsory in certain countries for short-term shutdowns of the system in the event of imminent network congestion. If your network operator does not have the necessary remote operation technology, it is also possible to install an inverter which can be sealed off.
Another component of a photovoltaic system is known as a data logger. This is a data storage device that is integrated into the inverter and records all important data. The data include values from the inverter itself as well as those of additionally installed radiation or temperature sensors which, depending on the type of device, can be displayed in clear graphics. As an additional bonus, data loggers can be used for system monitoring. You will be informed of malfunctions via SMS and then have the ability to resolve malfunctions remotely using a smartphone or laptop.
Lightning & Fire Protection
Safeguard your precious investment. A lightning protection system and a fireman's switch are important additional components for protecting your photovoltaic system. The lightning protection system prevents lightning strikes and thus keeps your system safe from damage to the modules, inverter and solar cables.
A fireman's switch allows the photovoltaic system to immediately disconnect from the power supply to ensure safe firefighting in the event of a fire.
Meister Solar – Your Specialist for all Photovoltaic System Components
We are available to address all your questions about solar technology, using our professional know-how, and to offer you an excellent price-performance ratio, excellent quality and competent service. We can design and manufacture your photovoltaic system or offer individual components. With Meister Solar, our clients and a cleaner future always take center stage.
Please feel free to contact us. We would be pleased to show you our large variety of additional components for photovoltaic systems!