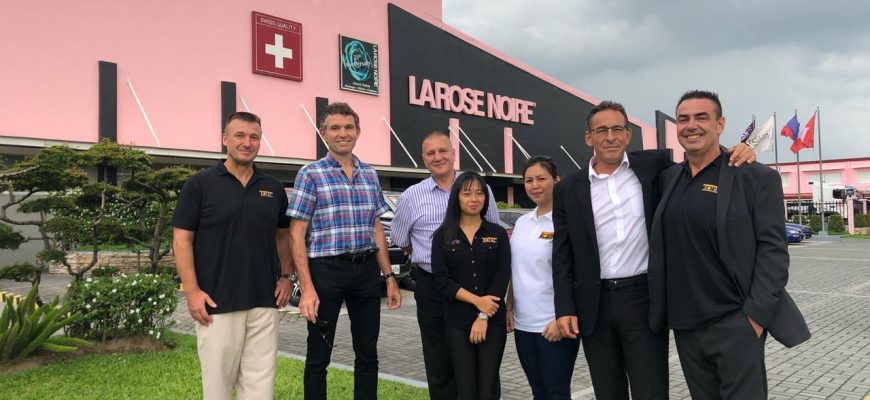 More than 8years in the solar industry with more than 400 project installation nationwide, Meister Solar once again proves hard work, dedication and commitment pays off!
Thus Meister Solar Technology comes a long way from their humble beginnings; from a 130kwp system as their first big installation at La Funeraria Paz to 140kwp system at the AFPMBAI office, almost 200kwp system at TIP Cubao, 100kwp system in Caryana Monastery and a long lists of Commercial and Residential project installation (click here for the lists of completed projects) truly Meister Solar is considered one of the big Influencer in the Philippine Solar Industry when it comes to latest Technology, Quality and Customer Satisfaction.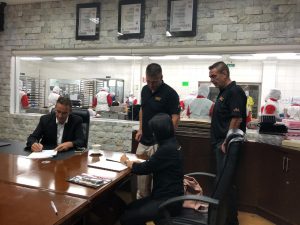 June 25, 2019, Signed and Sealed; another milestone, a day to remember and a start of something Good, Gainful and Green. After 8 years of complete hard work and dedication finally its pay off time for Meister Solar, La Rose Noire Philippines Inc., entrusted the supply and installation of their solar system to Meister Solar Technology. The system is by far one of the biggest industrial Scale Roof top Solar Systems with a capacity of 620kwp with 2000 units of Astronergy 310watts mono-crystalline solar panels, using New Generation SMA Core I Inverter and mounting system Made in Germany from Schletter. The system is intended for the facility's Self Consumption, providing them with an average of 886,600kwh annually and will eliminate more than 12.7million (approx.) pounds of carbon footprints.
La Rose Noire Philippines Inc., one of the prestigious Companies inside Clark Eco Zone, ISOHACCP certified, founded by one of the award winning culinary artist Mr. Gerard Dubois La Rose Noire Philippines Inc., producers of Quality World Class Pastries, Chocolates and Bread, has given employment to a lot of Filipinos. With its 24 hour 7 days operation the factory needs more man power and energy (factory needs almost 600,000kwh energy every month) to run their machine, to power up the whole operation of the facility and to meet the demand of the International Market.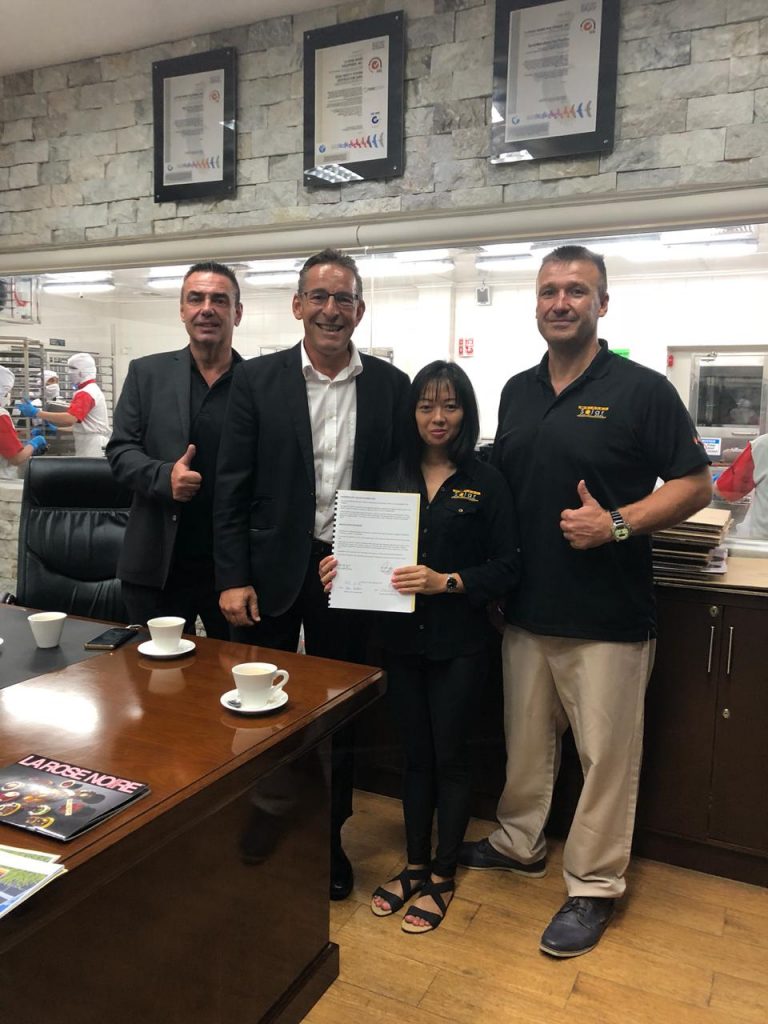 Mr. Roger Geisser, President of La Rose Noire knows that Solar Energy System is a growing technology that utilizes abundant energy from the Sun and firmly believes that it's a Renewable Energy that will replace other harmful technologies like, Coal Mining and Fossil Fuels. For Mr. Geisser and the rest of the Management of La Rose Noire Philippines Inc., being dedicated in participating to lessen the pollution as well lowering the risks of Climate Change, made a wise decision in investing into Solar Energy System. It may be costly for the initial investment however the System is not only Eco-Friendly but will definitely last for the next 25-30 years with minimal maintenance.
Having known to be active in Community Service, La Rose Noire have a Foundation that helps under privilege youth to reach for their dreams by providing them good education that will help them improve their lives and create a better future. As an advocate of "Cleaner Greener Future" La Rose Noire embraces Solar Energy not only for monetary benefits or about financial standing but having an alternative source of Energy that will give you the chance to make our Environment Greener, Cleaner and a Healthy place to live in.
Philippines is a Tropical Country that is abundant in Sun Light, Sun Energy is Free, let's make the most out of it and together we support sustainable renewable energy that will provides us a Cleaner and Greener Environment that we can pass to the next Generation.