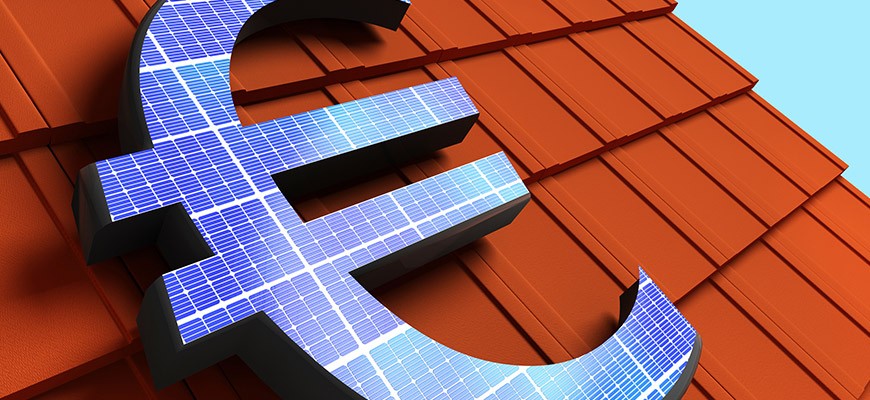 Independence through Photovoltaics
With a photovoltaic system, not only can you fully supply your home with electricity that you produce yourself, but you can also gain your independence from the power grid. Our times are characterized natural disasters and economic crises; become self-sufficient by using the inexhaustible energy of the sun.

Photovoltaic System – Cost and Quality
85% of the cost of a photovoltaic system comes from materials such as solar modules, inverters, and mounting systems as well as cables and solar lines. The majority of this 85% is accounted for, in turn, by the photovoltaic modules. This is why it is important to look for excellent quality.  A good deal on a photovoltaic system is not defined by price alone, but also on the quality of the modules which is demonstrated, among other things, by the longevity of the panels as well as their trouble-free operation. Saving a few hundred euros with cheap modules can soon become expensive, if guarantees and safety have been left out for the benefit of the price.
Top Quality at Outstanding Prices
The costs for solar technology have been subject to strong fluctuations in recent years. The primary factor in the decline of prices for a photovoltaic system was the rapid increase in competitive pressure. Asian manufacturers flooded the market with cheap products which, unfortunately, often failed to meet quality standards.
The weaker euro now makes it possible for you to get German brand quality at unbeatable prices. The euro crisis is reflected not only in the decreased cost of everyday products such as coffee, gas and petrol, but now in the prices of German quality products for photovoltaic systems as well. Therefore, now is the best time to invest in a self-sufficient future; with Meister Solar, you get top quality German products at unparalleled prices.
Meister Solar – The Specialist for your Photovoltaic System
Meister Solar offers you excellent quality, friendly service and an excellent price-performance ratio. Take advantage now of top prices for excellent quality products, and get started on a green future with solar energy.
Ask now about our very best market price for your Photovoltaic System!