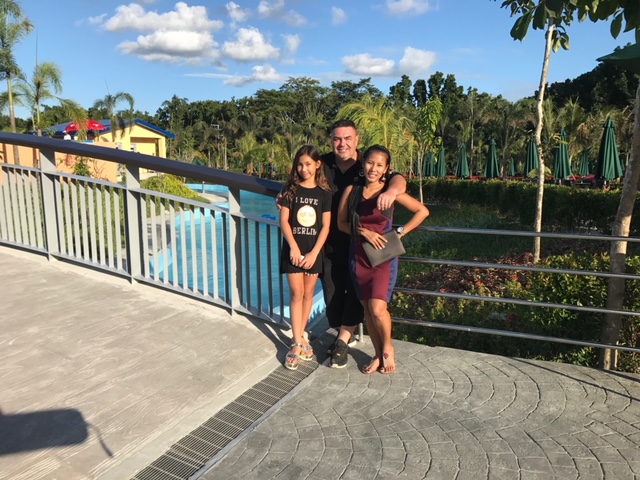 In February 2012 the Owner of the Holiday Dream Home, Mrs. Aime Adriano, decided to invest on Solar System after getting her first Electric Bill. It was a bitter hard to swallow reality how expensive electricity costs we have here in the Philippines. Having a high electricity costs was unacceptable for her and decided to look for an alternative solution.
Having stayed in Germany for more than 9years Mrs. Adriano was familiar with the Solar Energy every household in Germany has considering they  don't have too much Sunlight compared to the Philippines. With this in mind Mrs. Adriano didn't hesitate to bring the technology here and decided to  install a 16kwp Solar System for her Hotel in Angeles City, Pampanga. The System consists of 64units of Solar Panels, 2units of SMA SMC7000 Inverter complete with mounting system all Made in Germany.
During this time Solar Technology is very expensive since it's very new in the Market and only a few afford to buy it.  But this didn't stop the Owner of Holiday Dream home to invest her money into the Solar System even if it means investing a total amount of almost 1.44million pesos, and it did pays off. After the installation of her Solar System she was reaping the benefits of her money. Her Electricity bill was cut almost in a half and the good thing is that the System was also under Net Metering Scheme that give her capability to sell over production during slow season of the Hotel Accommodation.
Although Net Metering was new during that time Angeles Electric was very helpful and kind enough to facilitate the process and after a year the Net Meter  was installed and Holiday Dream Home was the first Net Metering in Angeles City. From then on Mrs. Adriano was not only enjoying FREE Energy from the Sun but happy to see a credit from her Electric Bill for every kilowatt over production during Slow Season.
How good it is to see the Profit of your Investment 6years ago from the system that has no maintenance and even after 6years the Equipment used for the system still looks the same and will work for the next 20-25years.
So why not invest for the future, invest on Quality headache free Solar system made in Germany and enjoy the return of your investment in 5-6years.  Realistic savings and higher Interest of your money maybe our main goal in having a Solar System but in reality you are also contributing for a Cleaner and Greener Environment by using Green Energy and minimizing the production of Carbon Footprint.
Philippines is a Tropical Country, Sun is abundant, investing your money into Solar Technology is a sure way of getting back your investment and  earning a profit for the next 20-25years.
---
"Money is Back after 6years – Realistic Return of Investment"
(Open Letter from Ms. Aime Adriano -Owner of Holiday Dream Home)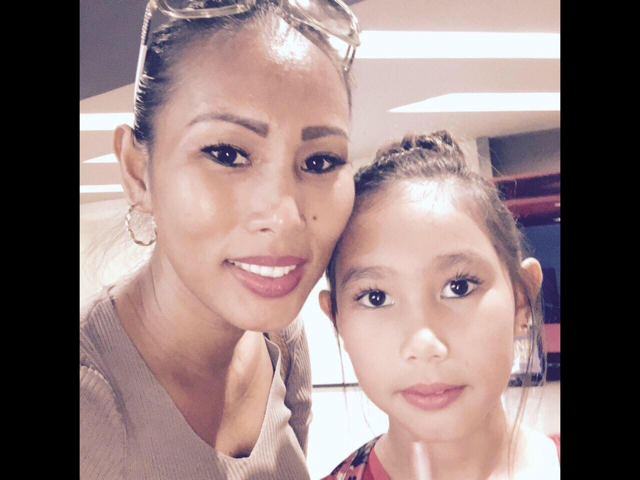 Meister Solar Technology is proud to share our Joy and Happiness seeing the Reality of our Hard Work. Below is an open letter from our first Solar System installation last February 2012. Hope she will be able to inspire every one to go for a Cleaner and Greener Energy.
As of writing this Letter we are now enjoying the fruits of our Investment from the Solar System we decided to install last February 2012. 
I lived in Germany for almost 8 years and I noticed that almost every household have a Solar System to save on their monthly electric bills. Imagine a Country who have less Sun still have their faith in Solar System just to save Energy, Philippines have more than 30% sunshine to say the least.
And when I finally decided to come home to the Philippines and stay for good I have no tolerance to pay high electricity bills. After receiving my first Electric Bill of more than php70,000.00 I was shocked and it was that moment when I decided to resort into Solar Energy. Thankful with the expertise of Meister Solar Team a 16kwp System was installed to my facility from then on I was happy with the savings I have on my monthly electric bills. 
I could not ask for more, my Solar System works by itself maintenance free and i don't need to switch on anything as this works fully automatic. The System works 365days a year as long as there is sunlight! 
 Another good thing about my Solar System is that I have the Net Metering from Angeles Electric, it gives me the capability to sell my over production when ever we are out of town. Though i  waited  for almost a year to complete the Net Metering process I am still thankful to Angeles Electric for their kind support and to top it all I am the first Net Metering Customer in Angeles City.
I am glad I Invest my money to Solar now I am enjoying the profit of my money and the Equipment used for my Solar System still looks new and can stand the test of time.
Because my Solar Equipment  are Made In Germany  I have a peace of mind that I can still save money on my Electricity Costs for the next twenty years or more!
I will never think twice in putting my money to a Greener and Cleaner Future for my children.
Thank you Meister Solar Team! Congratulations and more Power!
Aime Adriano
Proud and Satisfied Solar Owner
Angeles City, Pampanga