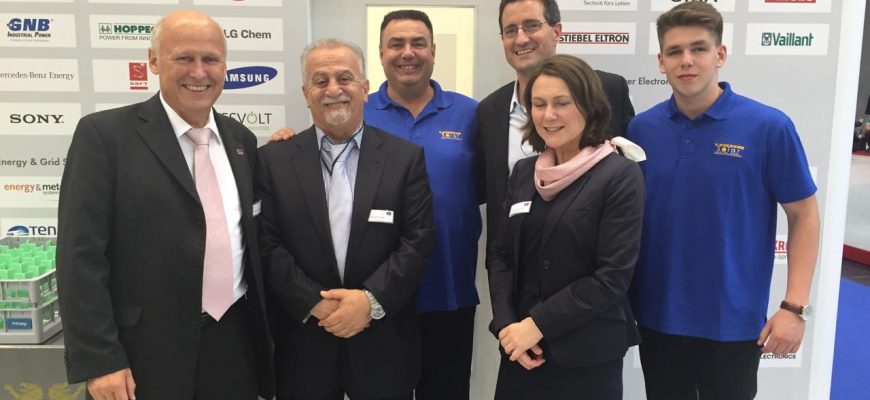 June 2016 – Meister Solar meets SMA Solar Technology and strengthens family business
The final hours of the world's biggest solar exhibition were extremely busy for the Meister Solar team on the ground and brought more good news for the Philippine solar market.

Meister Solar and SMA Solar Technology of Germany renewed and further strengthened their long running partnership. A partnership that has brought and will bring high quality solar products Made in Germany to the Philippines.
Both Meister Solar and SMA Solar Technology are planning for the next years as we write this news update. Again, this will shape the solar market in the Philippines, as both companies are undisputed innovate trend setters.
And there is more good news for existing and future clients of Meister Solar. The company will continue to focus on sustainability and reliability – together with the high quality products on offer this has been a strong argument for the clients in the Philippines to turn to Meister Solar and not to 'grab and run' dealers coming and going. If you go solar, you plan ahead and you want the best partner you can get.
Therefore Meister Solar is already shaping the next generation in the family business: Wöhlert Senior and Junior for the first time worked a big exhibition together, Eddie Wöhlert will in a few years join the team in the Philippines after finishing his studies in Europe.
Meister Solar in the Philippines: Investing smart and going green in one of the strongest emerging solar markets in Asia!