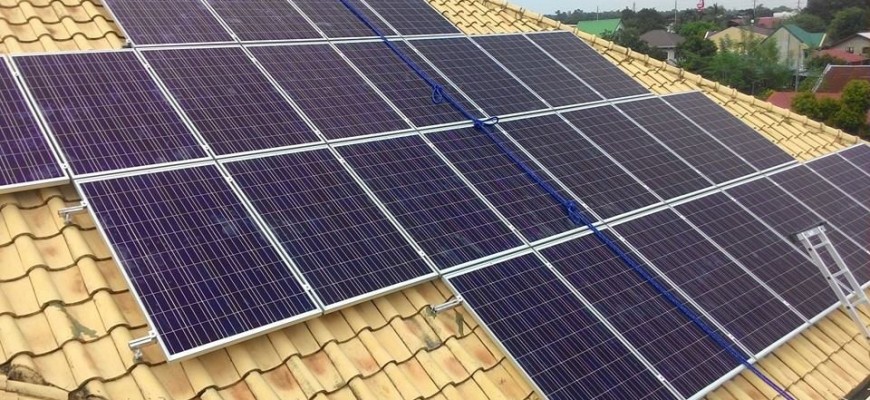 October 2015 – Recently Meister Solar expanded an existing solar power system at a house in Porac in Pampanga.
In 2013 the company installed a 5.76 kilowatt strong solar panel system for a German client on the roof top of his private house.
The client was very happy with the performance of the photovoltaic cells and the amount of renewable energy they produce. Through the SMA inverter he has been already supplying the grid of Pelco Electric with energy and is saving additional money through net metering.
But since the house is also hosting an office and workshop, the upgrade to an even stronger solar energy system was a logic step. After the installation of additional solar panels the new output is 20 Kilowatt of sun power.
Meister Solar is installing solar power systems throughout Luzon in the Philippines. The company uses German quality solar products, both for the photovoltaic cells and the inverter.
The basic solar panel system produces 3.5 kilowatt of renewable solar energy and the solar power system can be flexibly expanded at a later stage.