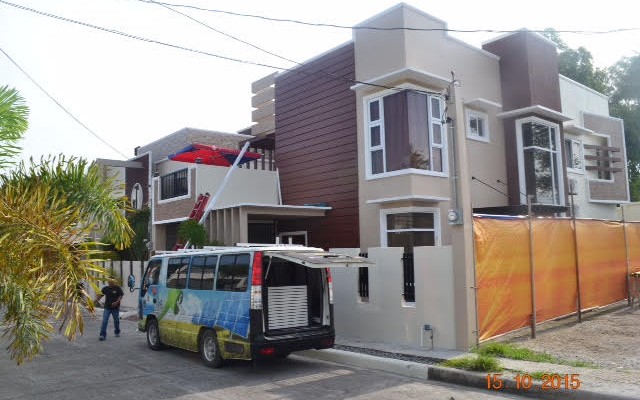 November 2015 – The experts from Meister Solar have installed the first high quality solar power system in the modern subdivision of Pulu Amsic in Pampanga.
Pulu Amsic is a new 24 hectares first class development in the heart of residential district of Angeles City close to Clark International Airport.
Showcasing their expertise in renewable energy projects the team from Meister Solar installed a 3.5 kilowatt solar energy system with high quality German photovoltaic cells and sma inverter. The solar panels were mounted on the roof top of the luxury villa within one day.
The household of the new client is almost a blueprint for the whole neighborhood of this subdivision for middle and upper class Filipinos and expats: During the day the house is almost empty, as people go to work or shopping and children are off to school. Through net metering the owner of the new solar power system will sell electricity from sun power to the grid of Angeles Electric Cooperation (AEC) and save even more money.
If necessary, this solar power system can be expanded at any time. Pulu Amsic subdivision with its modern lifestyle is likely to become a sample development for private solar power systems in the Philippines.