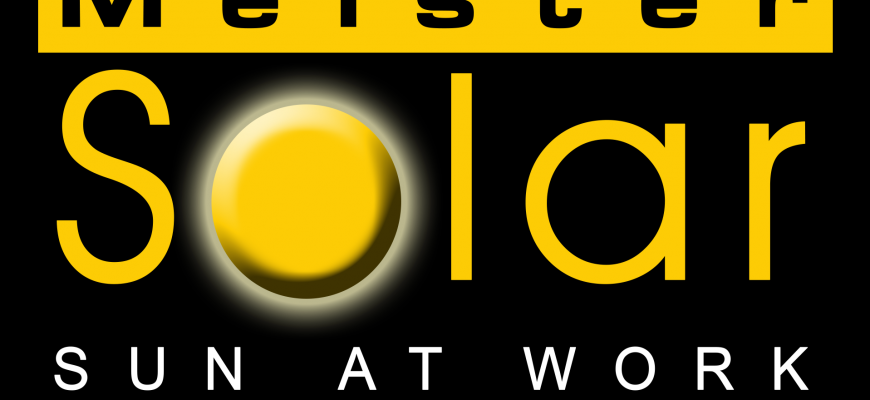 Company profile and References
More than 23years experience in the Solar Industry; 16years in Germany and almost 8years in the Philippines Meister Solar proves to be one of the leading Solar System Service Provider in the Philippines. Before investing your money to Solar System it is very important to carefully screen Solar Companies. Know first their capabilities and don't forget to make a complete reference check from their previous Customers. A company with a long line of Satisfied and happy customers should be definitely number one on your lists. It doesn't matter if they don't have an impressive location, offices or advertising; in the first place this is not all about publicity and fabulous office, keep in mind that all operational expenses will be added to the costs of what they are selling.
Fast, Precise and Safe Installation
Meister Solar Technology prioritizes to provide you with excellent customer service support and quality solar materials with 100% German Technology and Engineering. Meister Solar Installation team consists of skilled and well-trained Filipino and German Solar Specialists. Using high powered equipment like Makita Power Drill Cutter, Automatic Wireless/Rechargeable Riveter, Long Fireman Ladder and other special equipment that makes the installation time cut in a half. For a 3-5kwp System installation time is only 1day and a 7-14kwp System will only take 2-3days. While other Solar Company install a small system for 3-5days Meister Solar team do it in just 1-2days without compromising the quality of the installation and safety of the customers and installers.
German Brand and German Engineering
Meister Solar chooses only the best quality brand when it comes to solar components; Solar Panels from Astronergy, designed, engineered and manufactured in Germany, SMA Inverters that are 100% German Quality, mounting system from Schlettter Made in Germany and Hikra and KBE Solar Cables with TÜV and UV protection for long life. High quality AC connecting accessories using Phelps Dodge wire or equivalent quality and durable breakers from Schneider. All materials are meticulously chosen by German Solar Specialists backed up with long and secured warranty to make sure that all components will last for more years even after you get your Return of Investment (ROI).
Complete Materials and Installation up to Turn over No Hidden Charges!
When it comes to installation you don't have to worry about anything, Meister Solar do it all for you; from Planning to Engineering, procurement up to delivery to your door steps and to the actual installation up to turn over. Hassle free installation, no worrying about rewiring or upgrading your electrical set up, clean finish using high grade PVC moldings that will blend to your wall and will never affect the aesthetic of your building. Meister Solar Team provides you with everything your solar need even the wireless router TPLink for your own convenience of monitoring your solar system remotely and hassle free.
After Sales Services and Technical Support
Meister Solar Services doesn't stop after the installation, keep in mind that it takes time in getting used to your new Solar System and there will be days after the installation that you still need assistance and information to know more about the reading and day to day over production. Meister Solar has a support line which you can call anytime if you need technical assistance or services; Equipment repair, inverter troubleshooting, system failure and warranty services.
Choose the Expert Trust the German Technology
Meister Solar provides you with FREE ASSESSMENT and Consultation, Professional German Solar Specialist will come to your place to check your facility and provides you with FREE on-site consultation; from budgeting to energy saving tips coming from the expert.
When it comes to installation Meister Solar doesn't take any chances, German Chief Engineer and Trained German Technical Engineers along with Skilled Filipino Installers make sure that the installation is fail proof and everything is in proper place; water proof/leak free and all connecting wires are safely connected following the standard rules and regulations of the Philippine Grid.