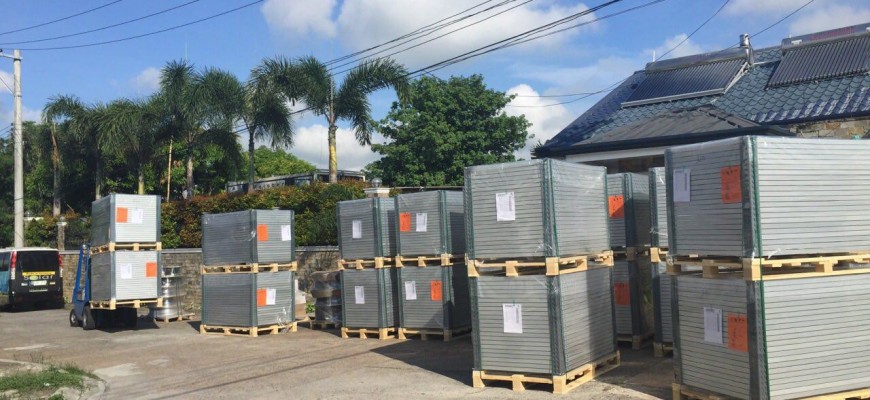 May 2016 – More solar power for the buck with ASTRONERGY ASM6610P!
You want to go solar tomorrow? Done deal, because we always have 200 to 300 kilowatt in the form of high quality solar panels made in Germany in stock in our warehouse in Pampanga.
The demand for quality solar products and new solar power projects continues to grow in the Philippines as more smart investors want to profit from the power of the sun.
And we are ready to cater to your solar needs. Just this morning a new shipping has arrived from Germany, check out the photos. Solar power made in Germany, fresh out of the container!
But the good news does not stop there! We now introduce stronger photovoltaic cells with 260 kilowatt from the high quality ASTRONERGY ASM6610P series, of course with the quality trade mark you can trust: Made in Germany!
And we are not done with the good news yet! We give them to you for the same price as the 255W mp-tec s-line modules before! So you get 5 watt more for free, more solar bang for your buck indeed! Talk to us now, there has never been a better time to go solar.
And we will continue to source and offer you the best solar products available from Germany!
Meister Solar – going solar is the way and with us you are on track to save and make money with the power of the sun!