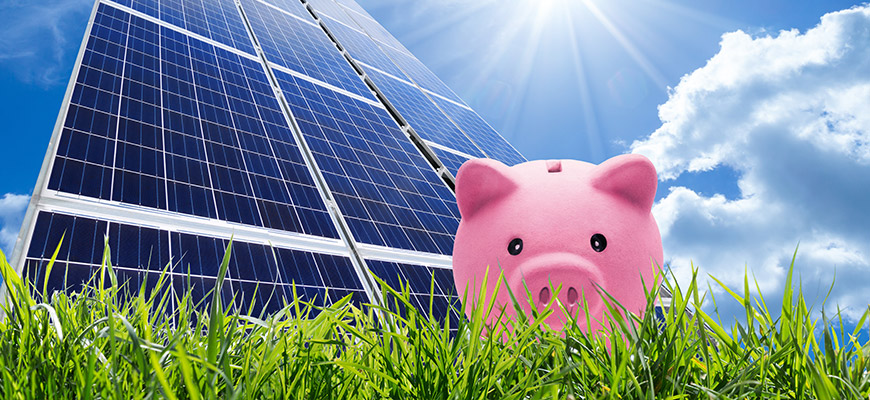 Solar Money Savings Factor: How to Reduce your Electric Bill
Energy from the sun… an inexhaustible resource. The sun provides unlimited energy, even on cloudy days. With a photovoltaic system from Meister Solar, you can use this energy, generate environmentally friendly electricity, and make it available to your household or business at a low cost.
Energy prices are continuously rising, and consumption is steadily increasing, particularly in private households, due to the long-term use of computers, TVs and game consoles. Consequently, the price of electricity is becoming a crucial factor in reducing electricity costs.
Become Independent
Electricity from a solar energy system gives you independence from rising energy prices and the growing scarcity of fossil fuels and allows you to become autonomous with respect to electrical power. Meister Solar offers you solar solutions for your own consumption both in single-family homes and in the commercial sector.
Become self-sufficient and save costs with your solar energy system.
Double Profitability
Our photovoltaic systems can be quickly and easily installed on virtually any roof with minimal cost and installation effort. With the feed-in tariff, you can also benefit from the power that you do not consume. The cost of installing a photovoltaic system pays off in the long run, every time.
With your solar energy system, you not only cut costs for your own usage, but you can also earn money through the feed-in tariff.
Meister Solar – Your Specialist for Cost Reduction with a Solar Energy System
Meister Solar offers you excellent quality, friendly service and an excellent price-performance ratio. Responsibility and sustainability are the focus of Meister Solar's activities; our aim is to work with our clients to stop climate change and protect the environment.
Please feel free to get in touch with us. We provide advice on all matters related to solar energy and will gladly help you cut costs with your photovoltaic system.