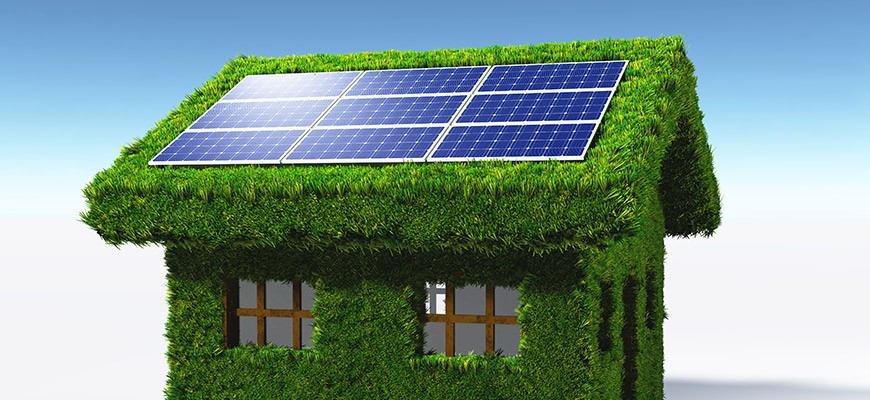 Harness the Power of the Sun
Photovoltaics is on everyone's lips – a trend that's spreading across the globe. Transitioning to a free and inexhaustible source of energy like the sun is the ideal solution, particularly in times of rising energy prices. A photovoltaic system can be installed on rooftops, carports or in the garden and ensures the cost-free, clean production of electricity. The benefits are self-evident: The use of solar energy makes you self-sufficient, protects the environment and saves on costs.
Protect the Environment with Solar Energy
Power generation using a solar panel system produces no dust or propellant gases, so it contaminates neither air nor water and, unlike wind power turbines, is completely silent. Not only are fossil fuels such as coal, oil and natural gas becoming increasingly rare commodities, but they also cause great harm to the environment. 1,000 kWh of electricity generated by a solar panel system saves the environment approximately 700 kg of carbon dioxide. Solar energy is therefore the number one choice for a greener future.
Save with a Solar Panel System
With power from a photovoltaic system, not only do you avoid the price dictates of the energy suppliers, but you can also benefit from the feed-in tariff. The government's Renewable Energy Act offers several funding programs to pave the way to an emission-free future. In addition, the weaker euro makes for significant price advantages in German brand-name solar products. In addition to the potential for substantial cost savings mentioned above, a solar panel system will win you over with its low maintenance costs and amazing durability. The nominal service life of a photovoltaic system is impressive.  Photovoltaic modules can provide eighty percent of their rated output for up to twenty years. No other power generation technology can match this.
Independence with Solar Energy
Generating electricity from a photovoltaic system brings you independence from the price trends in the fossil fuels market as well as energy crises resulting from economic shortages or natural disasters. You produce your own electricity and decide for yourself whether to use it for your own purposes, store it, or feed it into the grid for a profit.
Environmental protection, cost savings and independence – kill three birds with one stone and invest in a Meister Solar solar panel system.
Meister Solar – Your Specialist for Photovoltaics
Meister Solar offers you excellent quality, friendly service and an excellent price-performance ratio. Responsibility and sustainability are the focus of Meister Solar's activities.
Please feel free to contact us. We would be pleased to advise you on all the benefits of solar power.