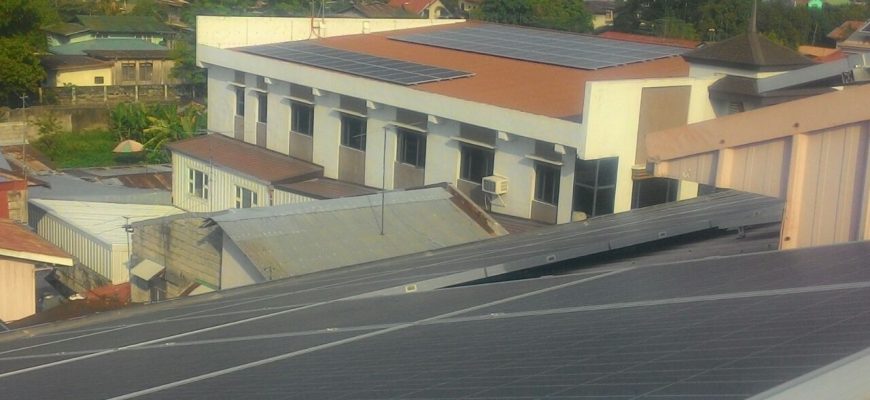 August 2016 – Meister Solar thanks one of its best clients in the Philippines for sustainable relationship
Surely this is one the best examples for the impact Meister Solar had in the last years on the solar market in the Philippines: The growing and sustainable relationship with the Castro Maternity Hospital and Medical Center in Baliuag / Bulacan.

From a compact 5.76 kilowatt power system we have been extending the system of the Castro Maternity Hospital and Medical Center in five steps to now almost 50 kilowatt of pure solar power.
The photovoltaic cells on the roof of the hospital are also proof of how smart businesses in the Philippines calculate and invest today. And by going solar, the hospital also helps the environment.
The Castro Maternity Hospital & Medical has delivered quality healthcare to the populace of Baliuag, its nearby towns, as well as to the neighboring provinces of Pampanga and Nueva Ecija for over forty five years.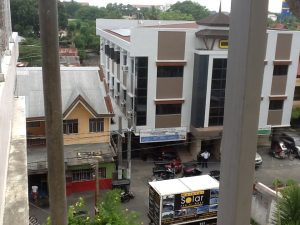 The hospital is a family-owned corporation which started as a humble clinic in the family's old house in F. Rustia St. Baliuag Bulacan. At present, it is one of the most well-liked hospitals in the province.
The hospital had already good experiences with medical equipment made in Germany when talking to Meister Solar for the first time some years ago.
Meister Solar consulted the hospital managers on how the tie grid system works and how money can be saved and made through net metering (selling excess solar power to the grid).
The installed solar power system delivered and met all expectations. It turned out to be a showcase for what was to come!
Just a few months later the next extensions of the solar power system were planned as part of a bigger modernization and investment of the hospital.
First another solar system on a second building was installed and an additional system on a new extension followed.
After this massive extension, the return on investment was checked in great detail. And again, the solar modules on the rooftop delivered, Castro Maternity continued to save and make money with solar energy.
Quickly the rest of the new building was covered with more solar panels.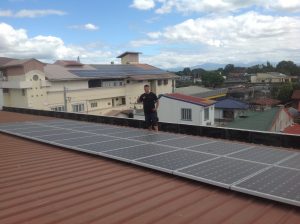 Now in June we installed the final batch of panels for the hospital. Altogether the system is now almost 50 kilowatt strong and produces around 66150 kilowatt per year.
With electricity costs at 11 peso per hour our client saves 727 650 pesos every year!
But for Dr. Dennis Lazaro from Castro Maternity something else is important: 'We are a hospital and we do our share in the field of medicine but we are also concern with our contributions to the environment.'
Mike Wöhlert from Meister Solar on going green with this project: 'Castro maternity reduced its environmental footprint by going solar. Around 40 tons of carbon dioxide are now not emitted because Castro Maternity is producing clean and renewable energy.'
'We thank Castro Maternity Hospital and Medical Center for its trust and looking forward to extend this in very way sustainable relationship with one of our longest running and best clients in the Philippines.'