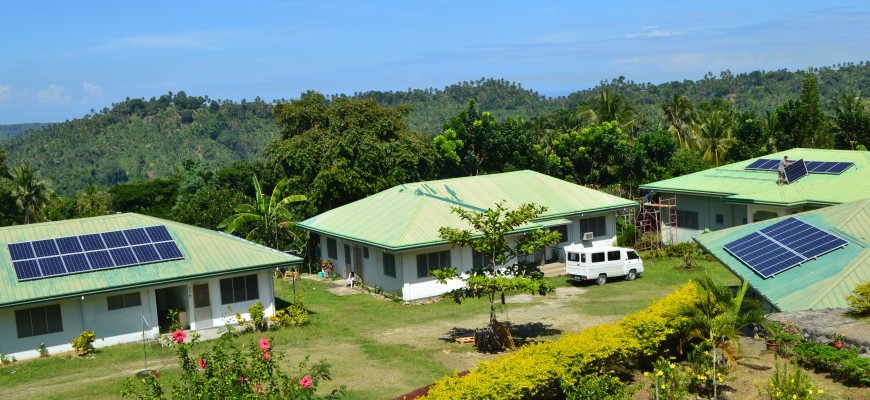 December 2015 – With a groundbreaking solar power project in Mindanao Meister Solar is once again the true pinoneer among the Philippine solar power companies.
For the first time, the First ever net metering with Iligan Light & Power Inc. (ILPI) will connect a solar system through net metering to their power grid. It is also the first ever private solar net metering project in Mindanao.
The system was installed at the campus of the Solar power system installed for the Life Resources Foundation Inc. (LRF) in Mindanano. Supporters of LRF funded the renewable energy project, which will use the power of the sun to produce electricity through photovoltaic cells during the day.
Excessive energy will be feed and sold to ILPI during day via net metering. At night the grid-tie solar system will use the electricity from the ILPI grid.
The solar power system Meister Solar installed is a 10.71 kilowatt system, splitted over three roofs into segments of 3.57 kilowatt. As it is Meister Solar standard, all components are of superior quality and sourced from our exclusive partners in Germany.
The following high quality solar products from Germany were installed: 42 x PV-moduls MP-TEC S-Line (255 watt), three inverters SMA Sunny Boy 3000 and a roof mounting kit from MP-TEC.
We at Meister Solar are certain, that our success among private solar systems clients in Luzon will now see a continuation in Mindanao.